The 2021 Scholarship Program is now CLOSED. Please visit this page again in early 2022 for more information.
***************************************************************
PUEBLO CRIME STOPPERS
2021 COLLEGE / UNIVERSITY SCHOLARSHIP FUND
Pueblo Crime Stoppers is pleased to make available college scholarship awards to any accredited Colorado College / University.
The purpose of these scholarships is to foster greater interest in the criminal justice system as a career and to enhance local law enforcement by encouraging local students to pursue a college degree in this area. Scholarships are made possible by the many generous donations of local citizens to our program, fundraising by the Pueblo Crime Stoppers Board of Directors and through.the cooperation of our local crime prevention officials and organizations.
Scholarship instructions / applications can be downloaded here: 2021CollegeScholarshipApplication.doc
Please contact Paulette Sanchez (Scholarship Chair) at (719) 406-2188 for a scholarship application or for more information regarding these scholarships. The deadline for submitting scholarship applications is Thursday, April 1st, 2021.
Applications will only be considered if they are mailed to:
Pueblo Crime Stoppers
Attention: Scholarship Committee
P O Box 21
Pueblo, CO 81002
APPLICATION SUBMISSION DEADLINE: Thursday, April 1st, 2021
Applicants must reapply annually. A new application must be completed.
Note: Only completed applications will be considered.
***************************************************************************
2021 Scholarship Recipient
Bryson Arnott - College / University Scholarship

2020 Scholarship Recipients
Brianna Garcia - College / University Scholarship
Dejah Saenz - College / University Scholarship

2019 Scholarship Recipients
Brianna Garcia - College / University Scholarship
Madison Nunez - College / University Scholarship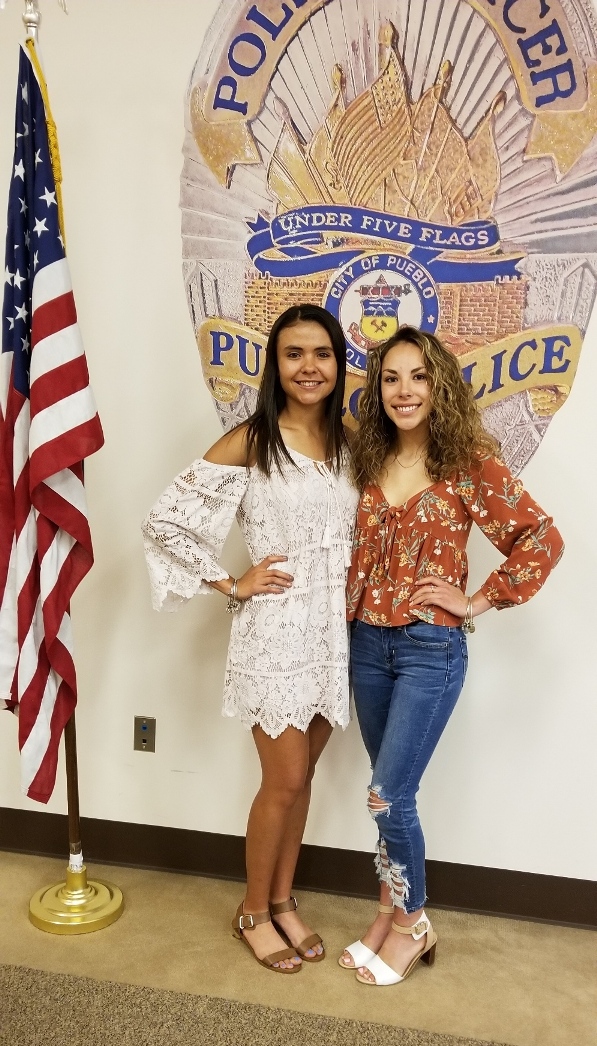 2018 Scholarship Recipients
Ryan Madic - College / University Scholarship
Duman Mondragon - College / University Scholarship